This image is titled "Photograph 51", taken by Rosalind Franklin in 1952. It is also the focus of the first article I ever published.
NEUNET
(Lightspeed Magazine Issue #141, February 2022)
In an interview with The New York Times, Dr. Quraishi said she'd been inspired by The Matrix movies from the 2000s. "Even at that young age, I thought, using humans as batteries? That can't be efficient. It must be something else. But it was only as a teenager that I realized, what if they're using human brains as a giant distributed computer?"
During a segment aired on BBC News, Dr. Quraishi attempted to deflect ethical and religious concerns about her work. "People have been condemning scientific progress for centuries. How is this any different?" When pressed further, she fidgeted with her hijab and declared, "All we are doing is expanding the potential of the human mind, of the God-given human brain. Is that so wrong?"
"This is Ammit the Devourer's armor?" Amu-Aa spluttered. "What you just thought, 'Oh here's the fresh corpse of a demon-god I just killed! Why don't I strip off its armor and don it myself!'?"
"She wasn't in it!" Os snapped. "She doesn't wear armour! She's not even human! More like a crocodile... lioness...thing..." he finished lamely, gesturing vaguely in the air. "Can I have it, please?"
"Not really an excuse," Amu-Aa muttered, but brought it over anyway. He cleared his throat noisily. "Turn around."
"I'll help you get into the armor, you himbo! You're never getting into all these straps and buckles by yourself!"
He said, "We don't have to think of it as a date."

You said, "I just don't want this to be weird."

You did not say, "Your mouth on mine made me harder than I've ever been in my life and I want you to do it again."
FEATURED NON-FICTION

​​​​​​​
While sci-fi/fantasy authors spend a great deal of time conceptualizing various aspects of our humanity, reimagining how we have sex is often passed up for more "socially acceptable" topics. For queer folks, this is significant: who we have sex with, how often we have sex, and how frequently we choose to have sex is often the basis for discrimination against queer people around the world. There absolutely exists in culture an idealized, normative sexual praxis. And to seek out representation of anything else is to delve into the world of independent artists, of queer subcultures, and niche hobbies.
It is no coincidence that many of these games are created by designers from historically marginalised communities. More than offer new playgrounds for roleplaying, independent tabletop RPGs are the artistic visions of those whose voices the spotlight often ignores, those whose ideas are left unsung and unexplored. More than tools for storytelling, independent RPGs may very well be tools for social transformation. More than change the way in which we think of games, they might change the way we think of people.
In LARP, great pains are taken to increase player immersion, a multifaceted, much-debated term that encompasses being engrossed in an activity or challenge, losing oneself in a setting, narrative or character, or being deeply involved in the community created within a game. Unlike other storytelling media, the embodied nature of LARP facilitates immersion. According to Sarah Lynne Bowman, "the act of role-playing is particularly immersive due to the first-person audience." A role-player is at once a performer and viewer, and as Markus Montola writes, the larper is "the primary audience of her own performance and the diegesis she builds is her primary object of appreciation." As a result, since characters and their actions are often vehicles to communicate larger themes, a larper becomes a sort of reflexive transceiver of theme, at once creating meaning, consuming that meaning, and observing themselves consume that meaning.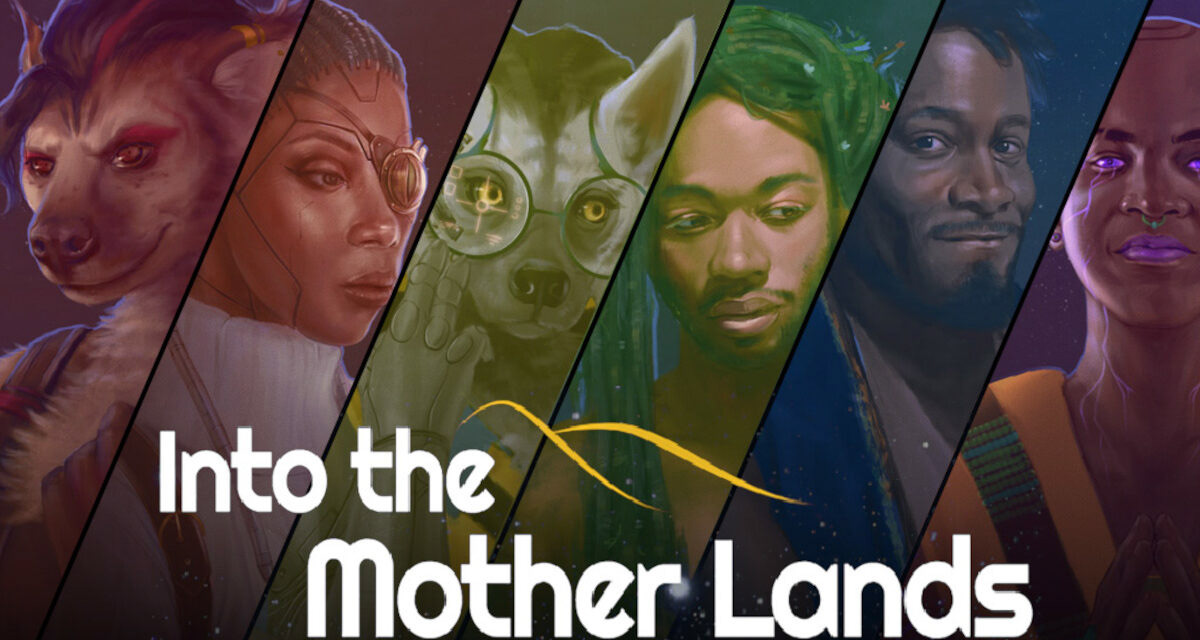 OTHER SHORT & INTERACTIVE FICTION