The Institute
A multimedia, interactive hybrid between a game and a play, The Institute puts the audience in control of the fate of kidnapped Agent Brian Anderson, whose kidnapping by the sinister Institute of Preternatural Study could spell doom for the nation.
Forget phone-taps and email hacks, what if someone could invade your very mind? In
The Institute
, participants must work together to free the mind of a brainwashed special agent, while a shadowy intelligence agency and a secretive research institute both vie for the knowledge trapped within it. Part puzzle game, part multimedia theater, The Institute allows players to explore a surreal mental landscape, while forcing them to confront questions about power, privacy, security, and the murky shades of grey between them.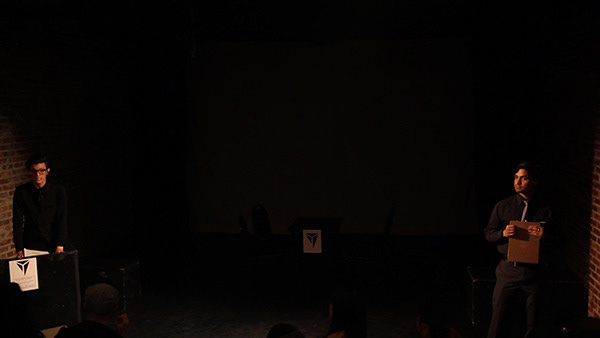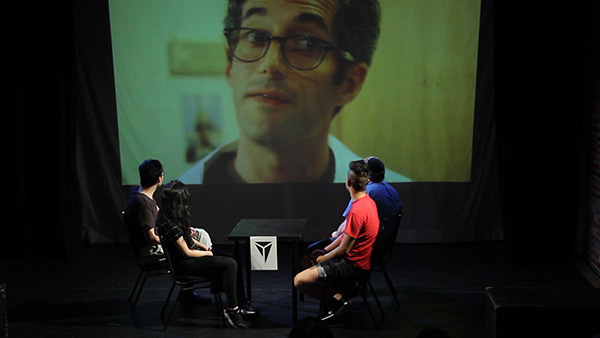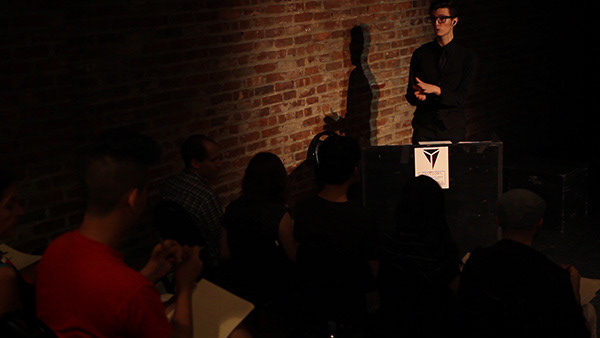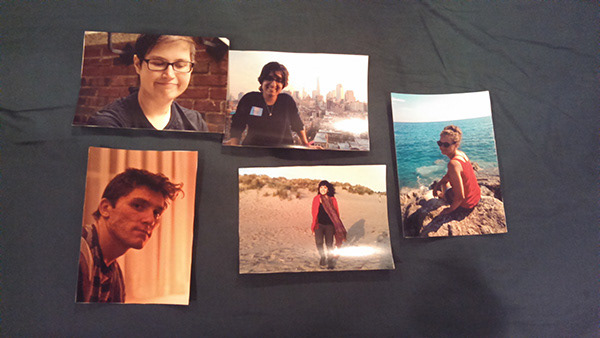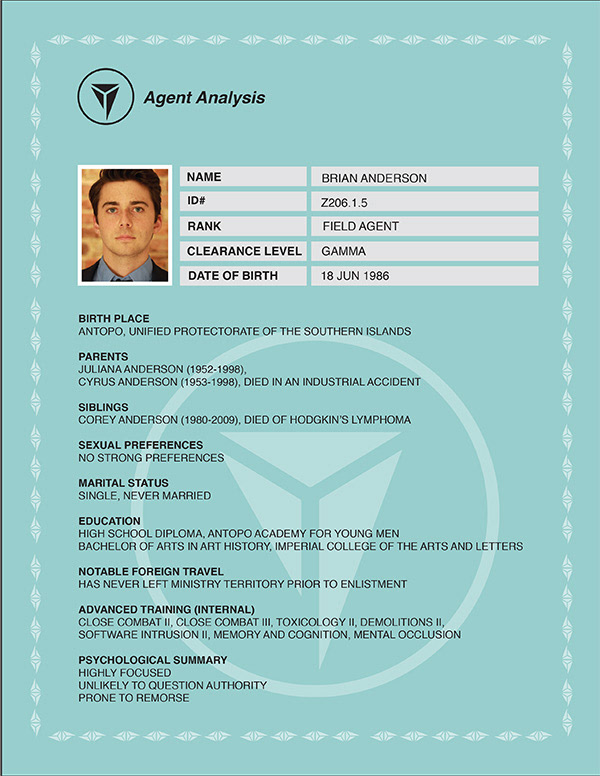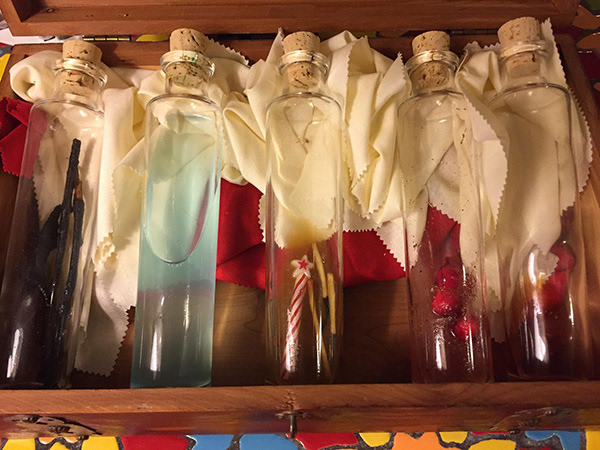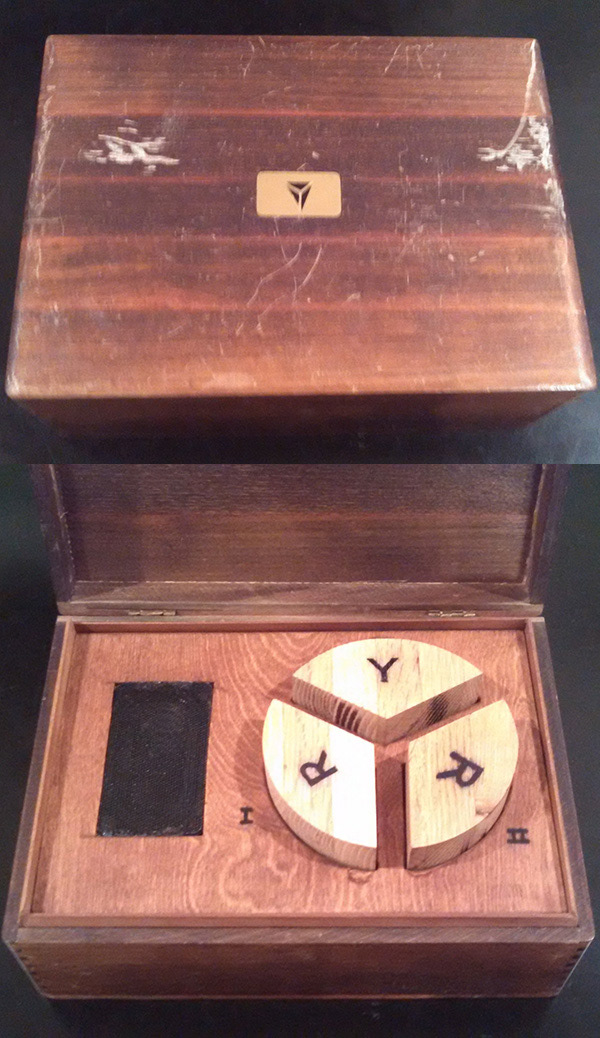 The Brooklyn Paper
American Bazaar
The Brooklyn Daily
ITP at NYU-Tisch
Thayer School of Engineering at Dartmouth College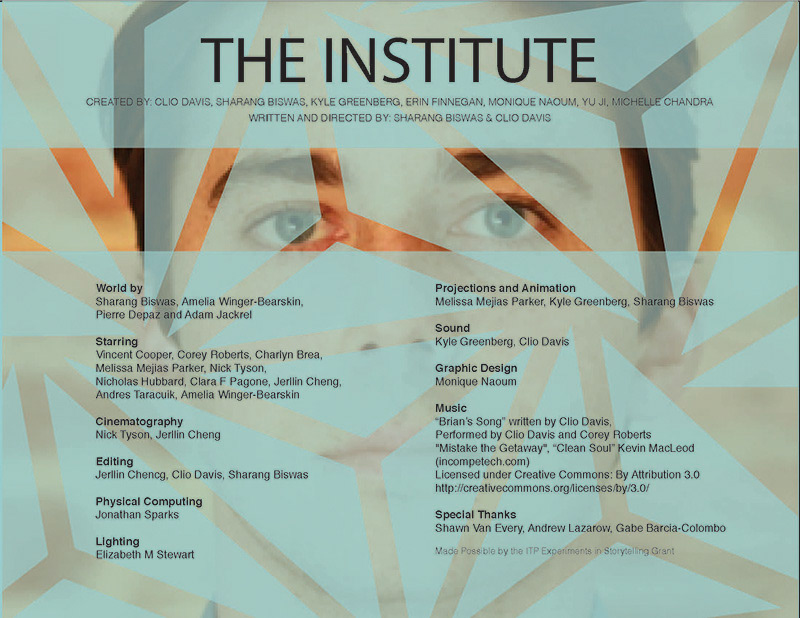 The Institute was performed at the Game Play Festival 2015, at the
Brick Theater
in Brooklyn.
Written and Directed By
Sharang Biswas & Clio Davis

Created By
Clio Davis, Sharang Biswas, Kyle Greenberg, Erin Finnegan, Monique Naoum, Yu Ji, Michelle Chandra

World by
Sharang Biswas, Amelia Winger-Bearskin, Pierre Depaz and Adam Jackrel

Starring
Vincent Cooper, Corey Roberts, Charlyn Brea, Melissa Mejias Parker, Nick Tyson, Nicholas Hubbard, Clara F Pagone, Jerllin Cheng, Andres Taracuik, Amelia Winger-Bearskin

Cinematography
Nick Tyson, Jerllin Cheng

Editing
Jerllin Chencg, Clio Davis, Sharang Biswas

Physical Computing
Jonathan Sparks

Lighting
Elizabeth M Stewart 

Projections and Animation
Melissa Mejias Parker, Kyle Greenberg, Sharang Biswas

Sound
Kyle Greenberg, Clio Davis

Graphic Design
Monique Naoum

Music
"Brian's Song" written by Clio Davis, Performed by Clio Davis and Corey Roberts
"Mistake the Getaway", "Clean Soul" Kevin MacLeod (incompetech.com) 
Licensed under Creative Commons: By Attribution 3.0
creativecommons.org/licenses/by/3.0/

Special Thanks
Shawn Van Every, Andrew Lazarow, Gabe Barcia-Colombo

Made Possible by the ITP-Google Experiments in Storytelling Grant