Private tuition available in Applied Esoterica and the Arts of Incantation for young adults of consequence and magical talent. Education is to be overseen by Professor Alastor Sibly, accomplished esoterician and renowned tutor, in accordance with the modern method prescribed by preeminent linguists and esoteric theoreticians Sir Sharang Biswas and Lord Max J. Seidman, from their well-known treatise "Basic Principles of Incantations & Applied Esoterics". Students will receive a thorough grounding in contemporary theories of magical utterances, as well as applications of incantations. Lessons will culminate in practical exams in the use of Proto Esoterica, as befitting young adults of breeding.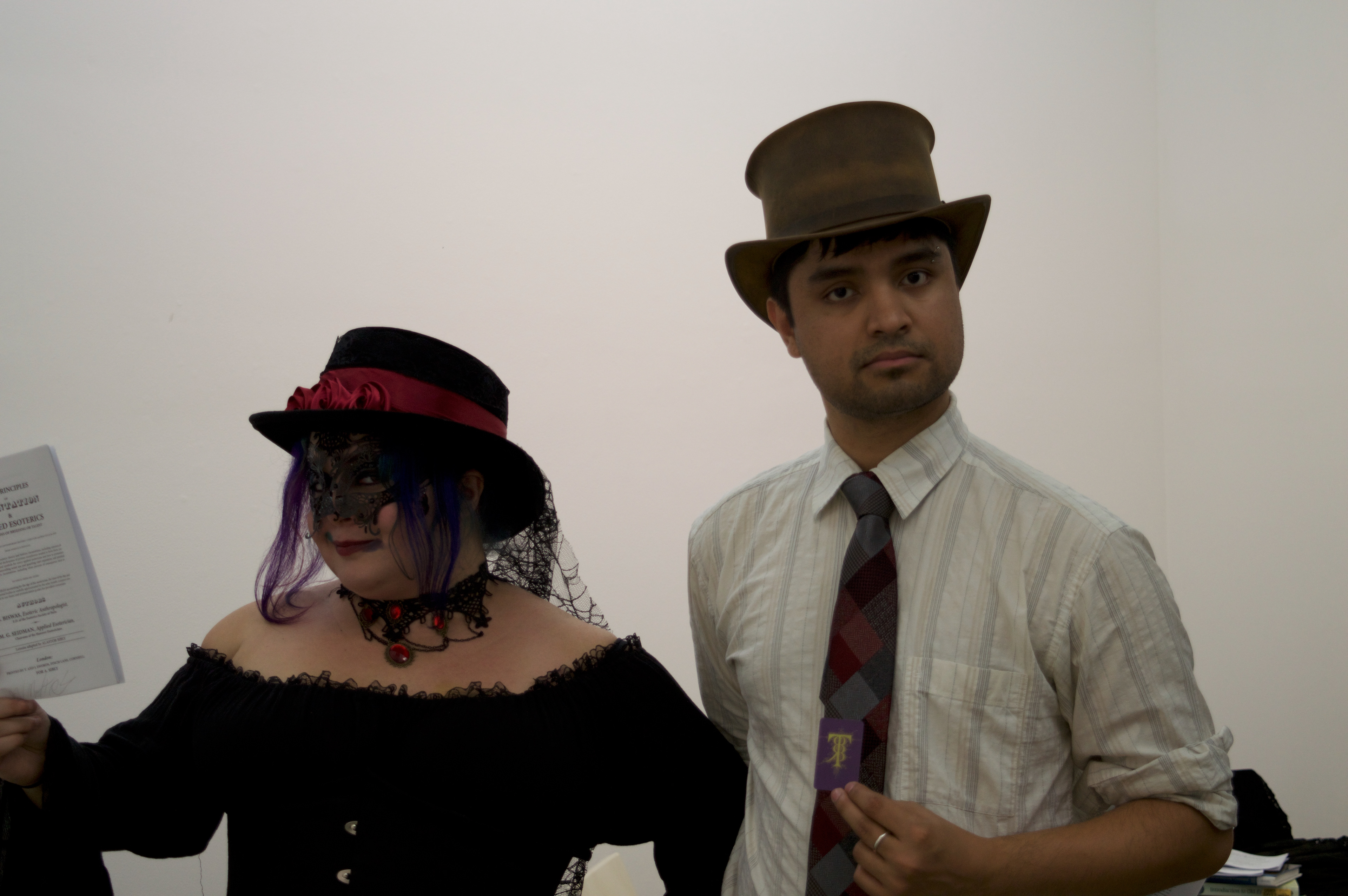 Basic Principles of Incantation 
is a performance-based interactive theatre game about Linguistics and Magic. Players take on the role of students of the Esoteric Arts at their first lesson conducted, by Professor A. Sibly. 
Players wrangle with tricky phonetics, solve puzzles about magical morphology, and finally have to break a curse on their professor, using their wits, their listening skills, and their linguistic abilities, with the help of a textbook written for the game.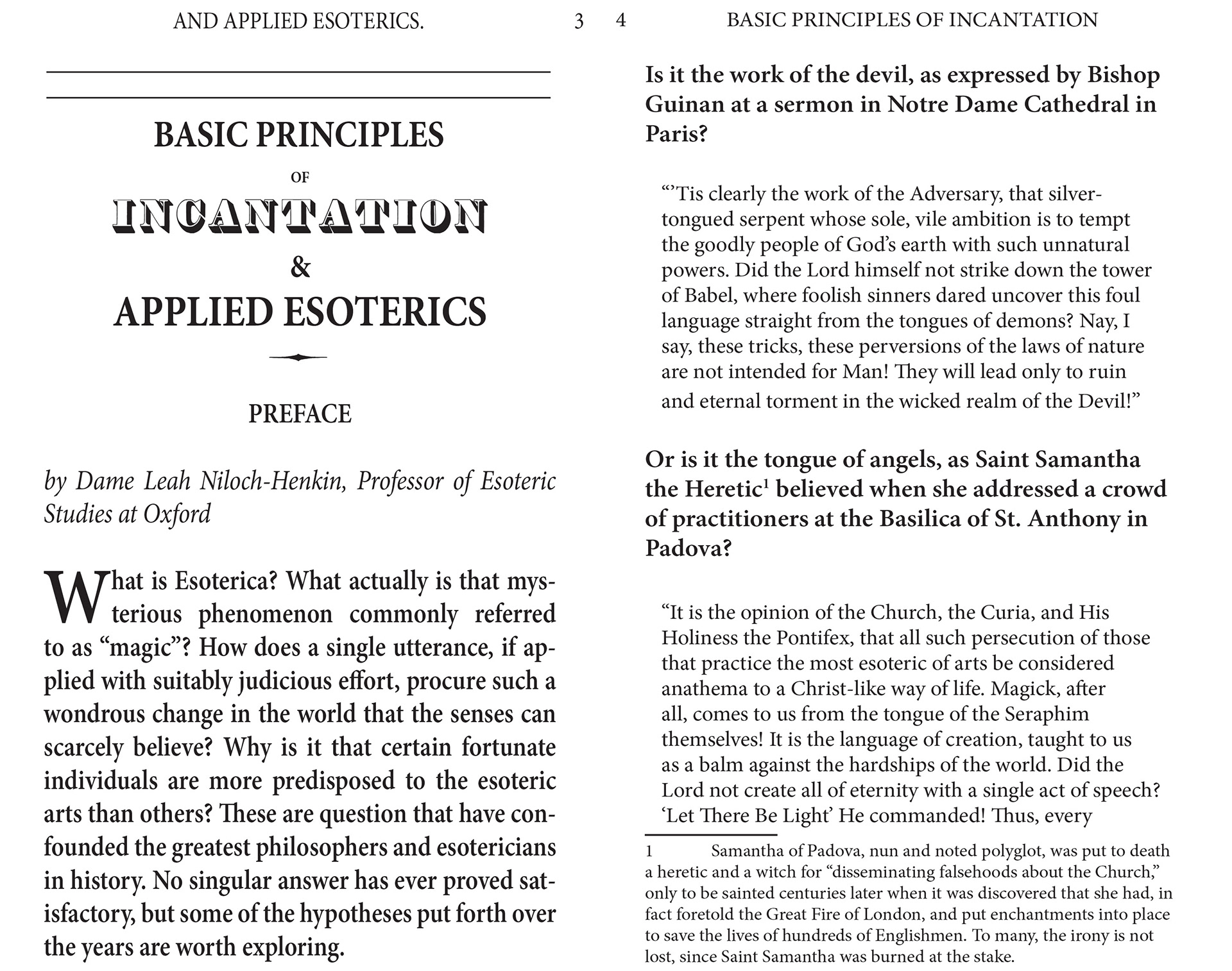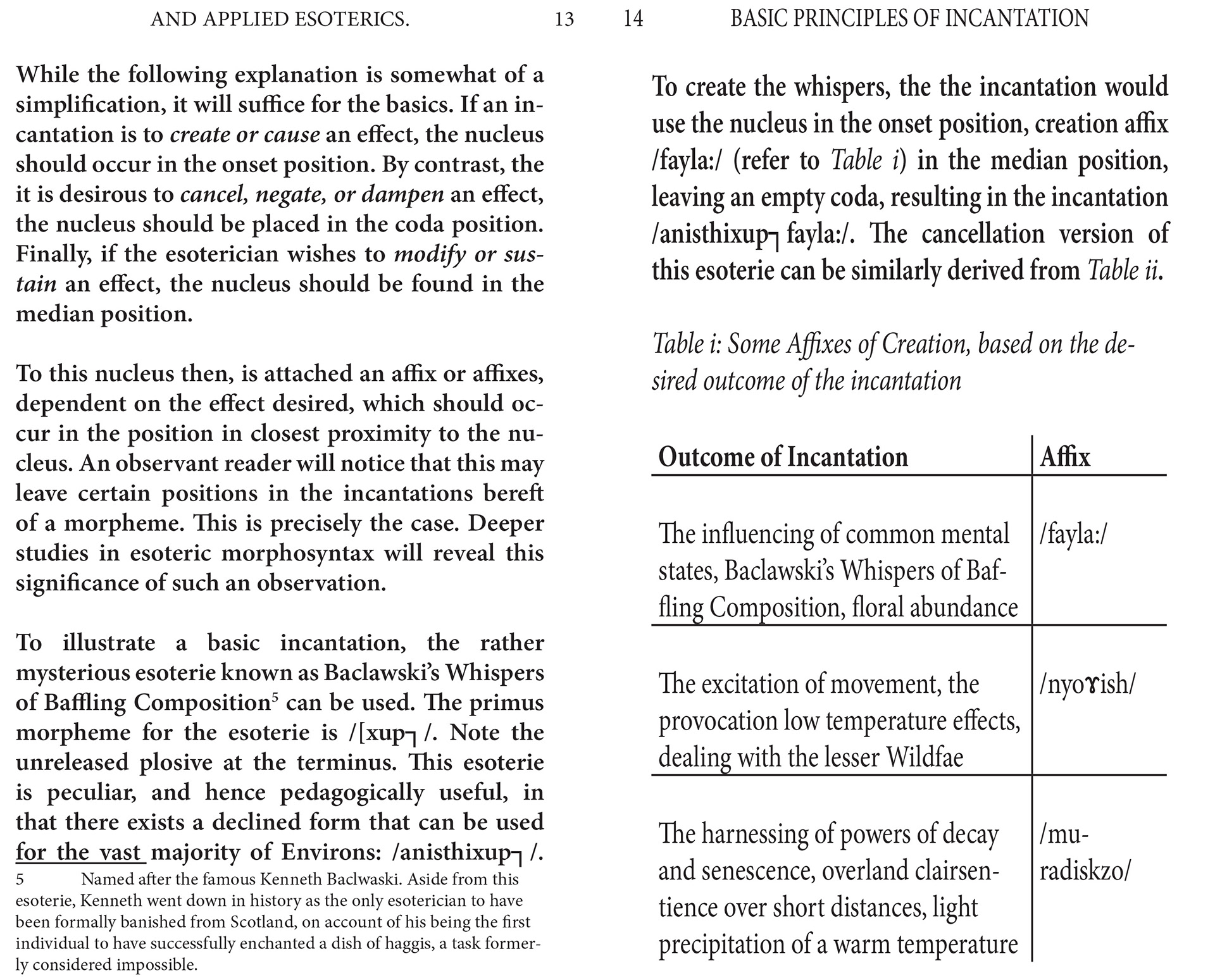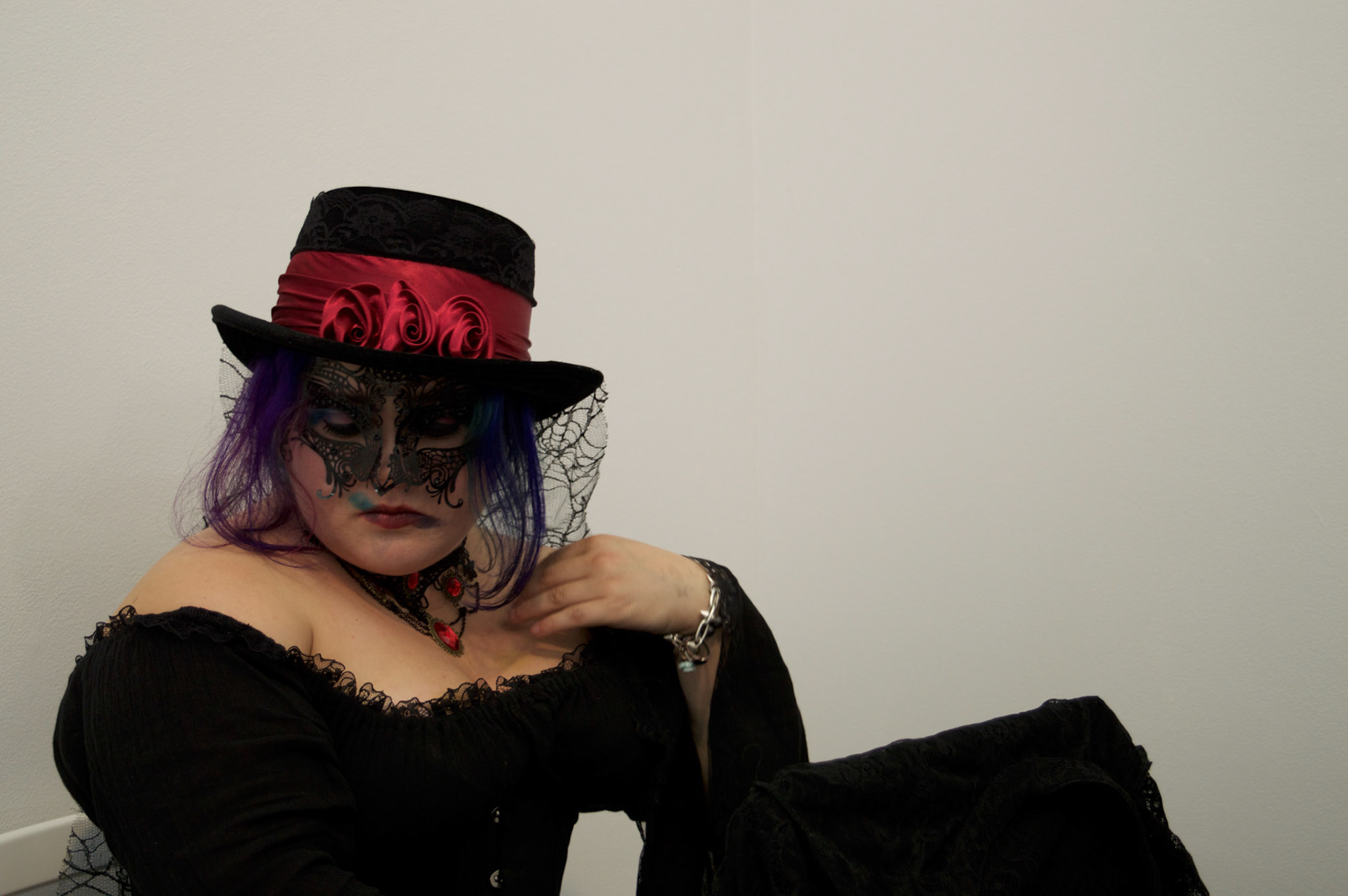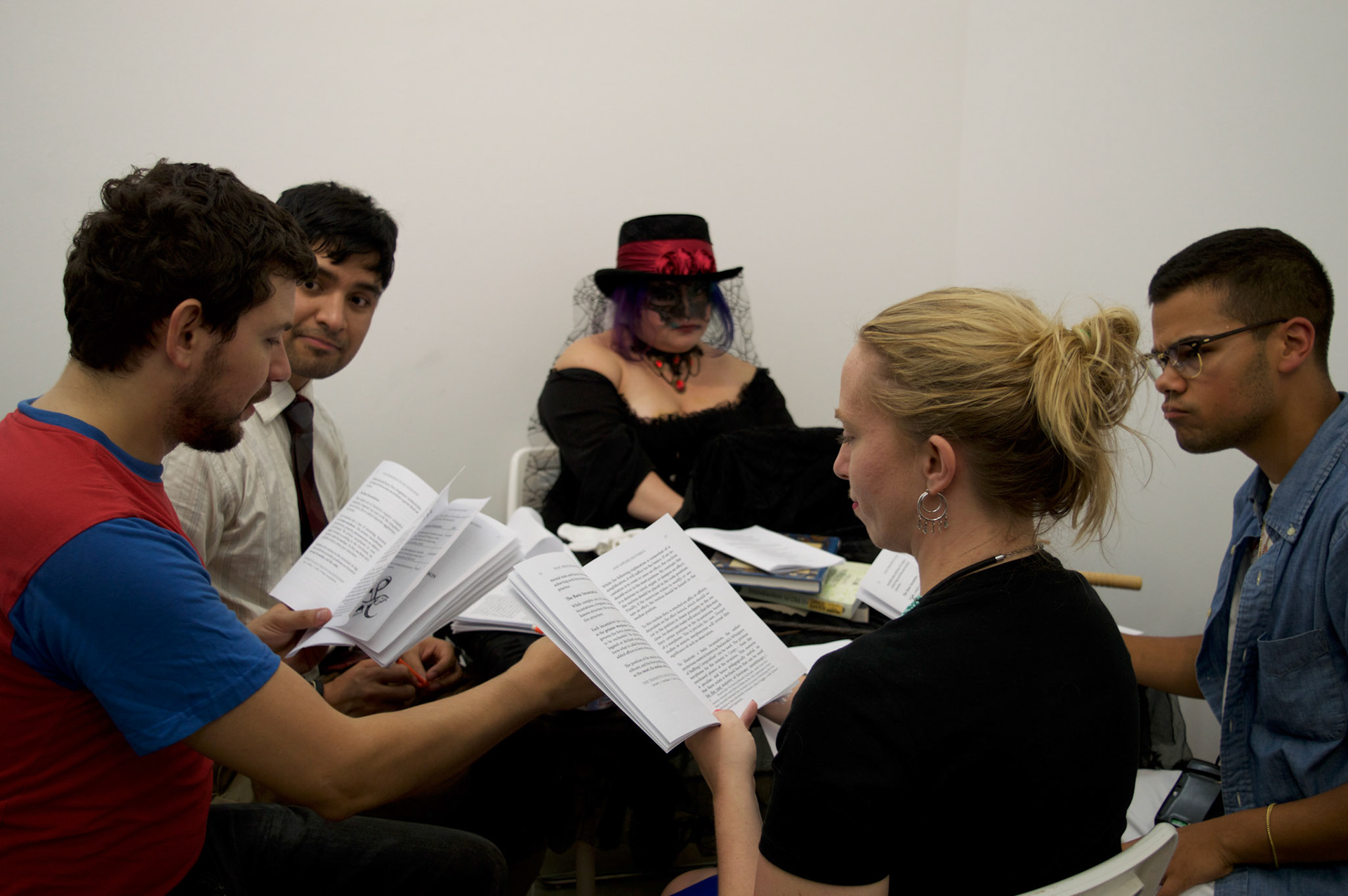 Full Credits:
Game Design by Sharang Biswas and Max Seidman
Sound Design by Rebecca Drapkin
Logo Design by Angela Zhang
Layout by Max Seidman
First Performance by Sharang Biswas and Rebecca Drapkin
Special Thanks to Sheetal Prajapati, Anna Harsanyi and all our playtesters