Basic Principles of Incantation
is a performance-based interactive theatre game about Linguistics and Magic. Players take on the role of students of the Esoteric Arts at their first lesson conducted, by Professor A. Sibly. 
Players wrangle with tricky phonetics, solve puzzles about magical morphology, and finally have to break a curse on their professor, using their wits, their listening skills, and their linguistic abilities, with the help of a textbook written for the game. Using actors and sound-based special effects, the environment was reactive to the players' magical spells. 

Basic Principles of Incantation
was most recently mounted by
Sinking Ship Creations
at the Greenwich House School of Music in Manhattan.
Press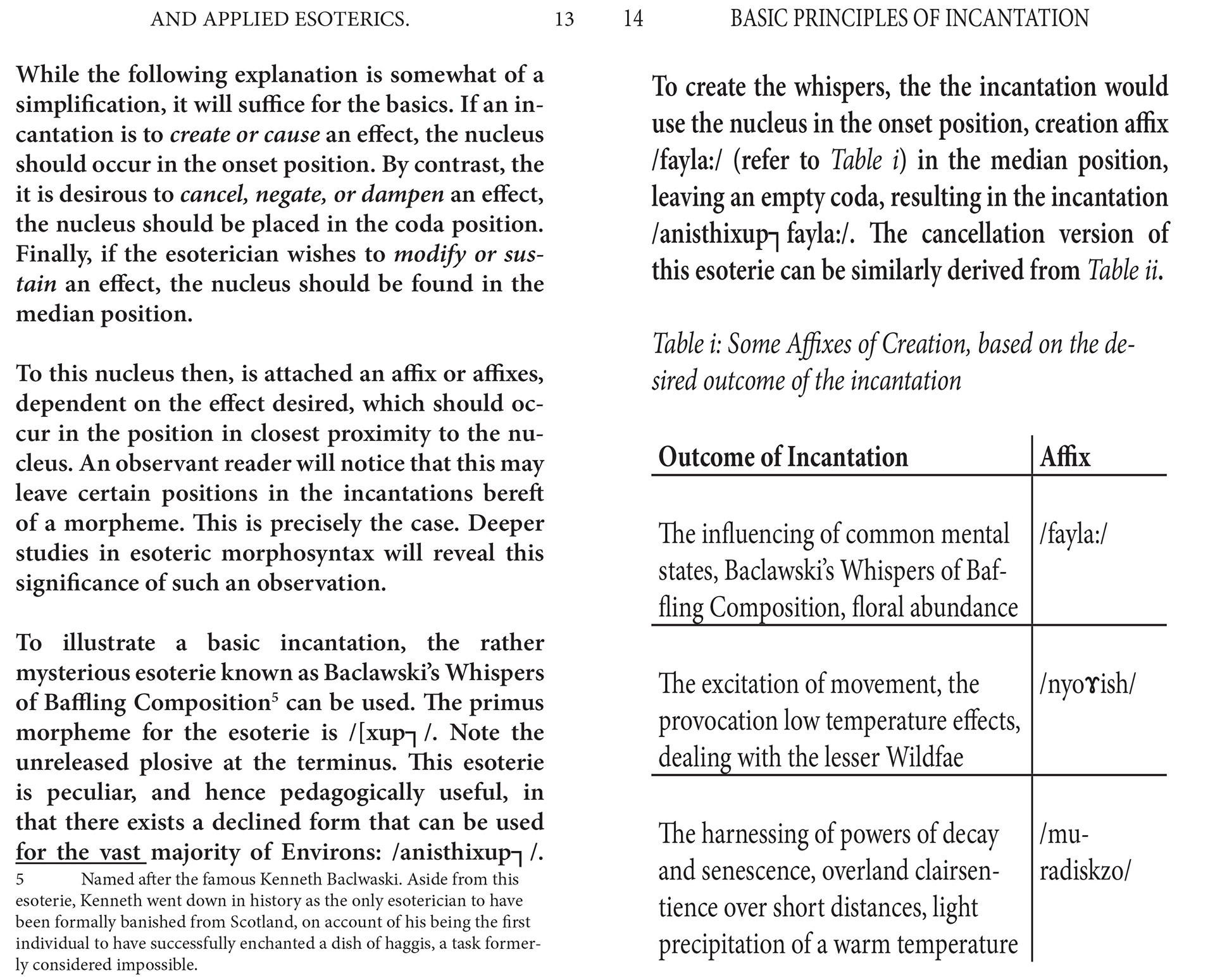 Full Credits:

Game Design by Sharang Biswas and Max Seidman
Sound Design by Rebecca Drapkin
Logo Design by Angela Zhang
Layout by Max Seidman
First Performance by Sharang Biswas and Rebecca Drapkin
Special Thanks to Sheetal Prajapati, Anna Harsanyi and all our playtesters